Started in 2017, UCare Health is empowering subscribers globally to lead healthier and better lives. Our tech-enabled preventive Health + Care platform brings an entire ecosystem of healthcare & emergency services to your smartphone, all at the touch of a button. Our smart solutions not only enable you to call for an Ambulance 24 x 7, teleconsult with doctors 24 x 7, get discounted medicines & lab tests but also remotely monitor your families health from anywhere in the world, we are the first to provide Book a Ride service to our senior citizen subscribers, so that they can access app-based cab services like Ola/Uber through our call centers. Our UCare Coins platform helps you to track your fitness and also get rewarded with Gift Vouchers and prizes.

Our endeavour is to provide holistic & affordable preventive health + care solutions at the simple click of a button, to help you live a healthier and stress-free life.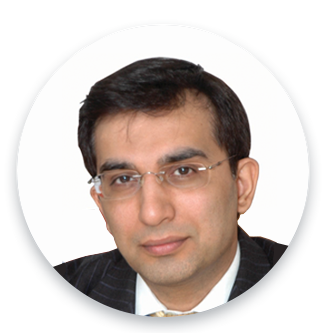 Vikrant Gugnani
Founder & Managing Director
We at UCare understand the relevance of Digital Healthcare & Wellness in today's times with ever increasing nuclear families & ageing parents!
True to our motto 'LivSmart LivStrong' we bring to you an seamless platform of carefully curated products & services to keep you & your family healthy, safe & stressfree, all at the click of a button!
"…A life less stressed is our ultimate goal at UCare…"