ThriweCare Corporate Wellness Solutions, reinvent the health and benefits experience for both employers & employees. No more wasteful healthcare spending, it's time your employees get the quality, support, benefit, and care they deserve.

When your employees feel supported and empowered to make smart decisions for their health and well being, it has an amazing effect. Productivity and retention improves and so does employee satisfaction.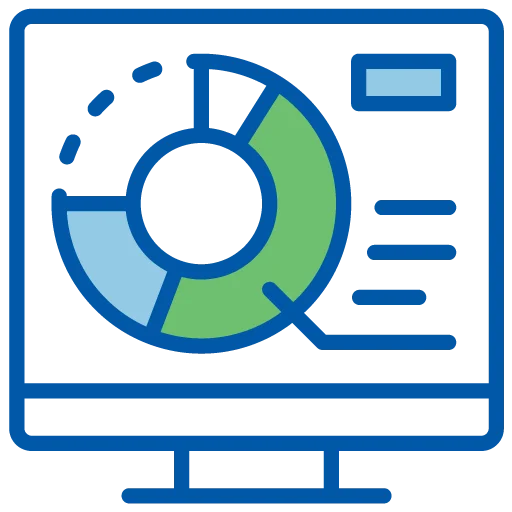 Powerful Analytics
Keep track of your employees' overall wellbeing on a real-time basis. Measure the efficacy of your employee wellness program and monitor employee health risk data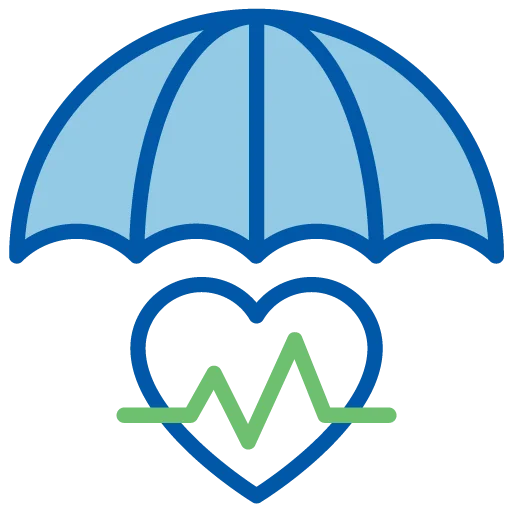 Simplify Health Benefits
Employees can notify, file as well as view current status of their claim directly with the insurer, resulting in reduce pressure on HR operations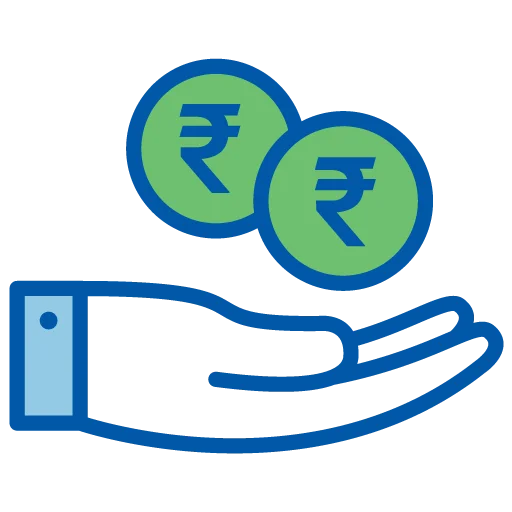 Reduce Costs
We help you reduce your employee benefits cost by using our technology, partnerships and analytics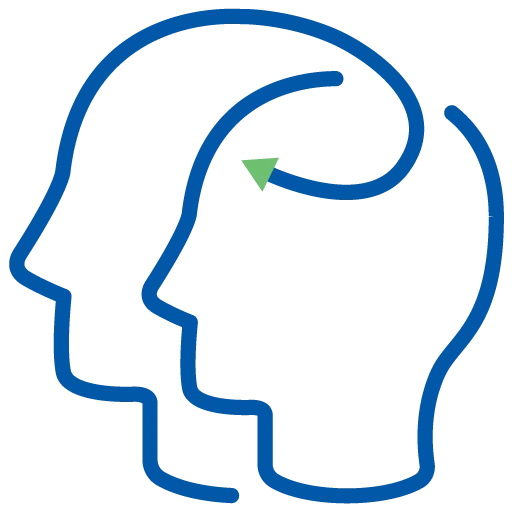 Increase Employee Satisfaction
Our platform has shown multifold increase in engagement by providing virtual marathon, health benefits and emergency care via a single platform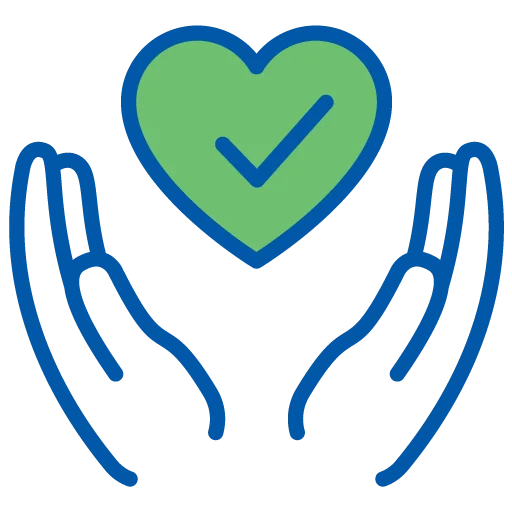 Build a Healthy Company Culture
We help create a healthy corporate culture, that helps in increasing productivity & hence improve the financial health of the organization
When implemented correctly corporate wellness programs establish healthy work culture, improves employee health and implement strategies that reduce medical costs, increase morale and efficiency.
20%
Reduction in Medical Cost
49%
Improvement in employee engagement in India
60%
Increase in physical activity
2kg
of average weight lost per employee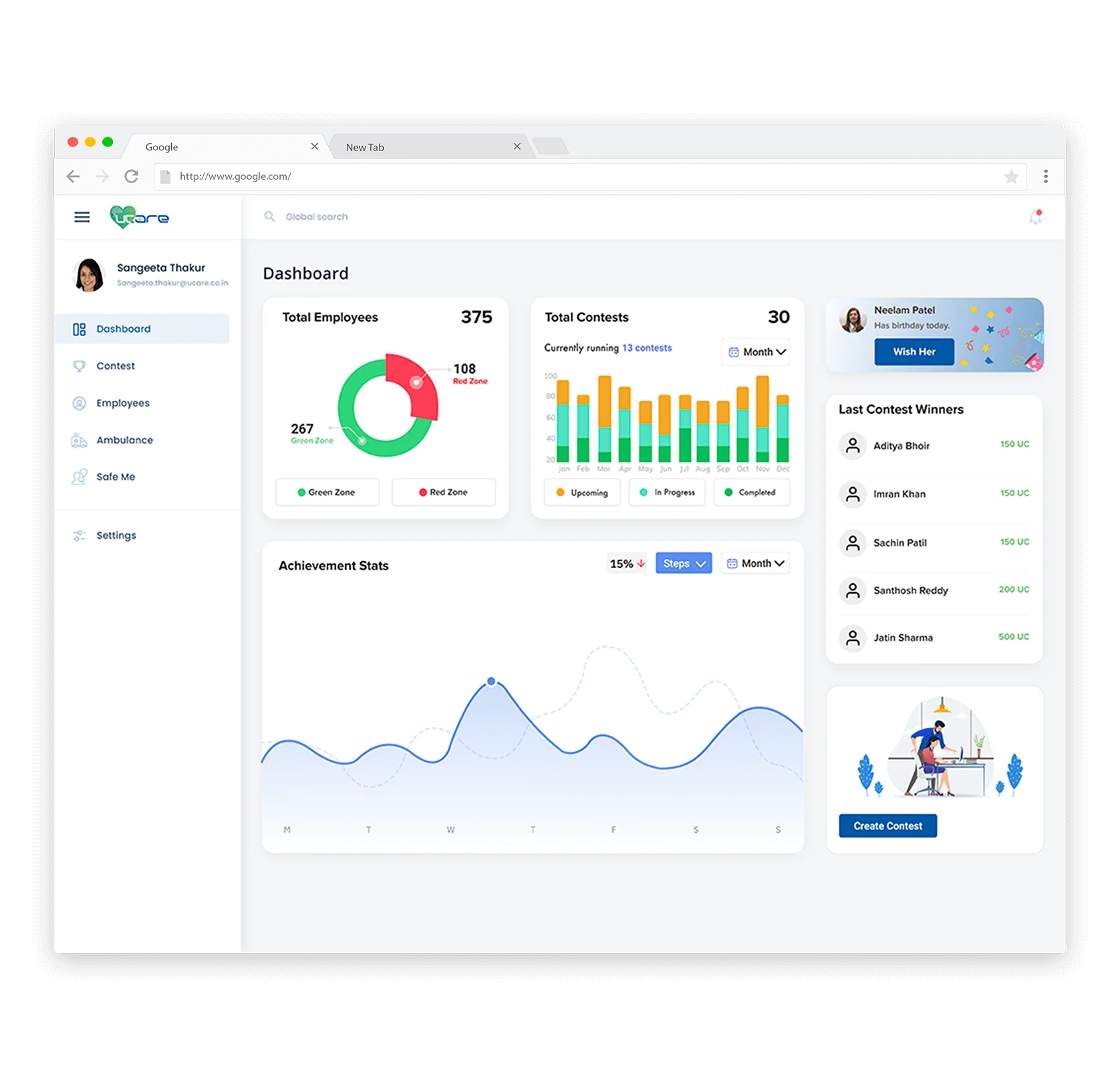 A simple, easy-to-use Dashboard
Easily filter, tag and manage users
Quickly identify people who haven't synced or are reporting a low level of activity or engagement
Create a challenge group in less than 60 seconds
Select from various challenge and engagement module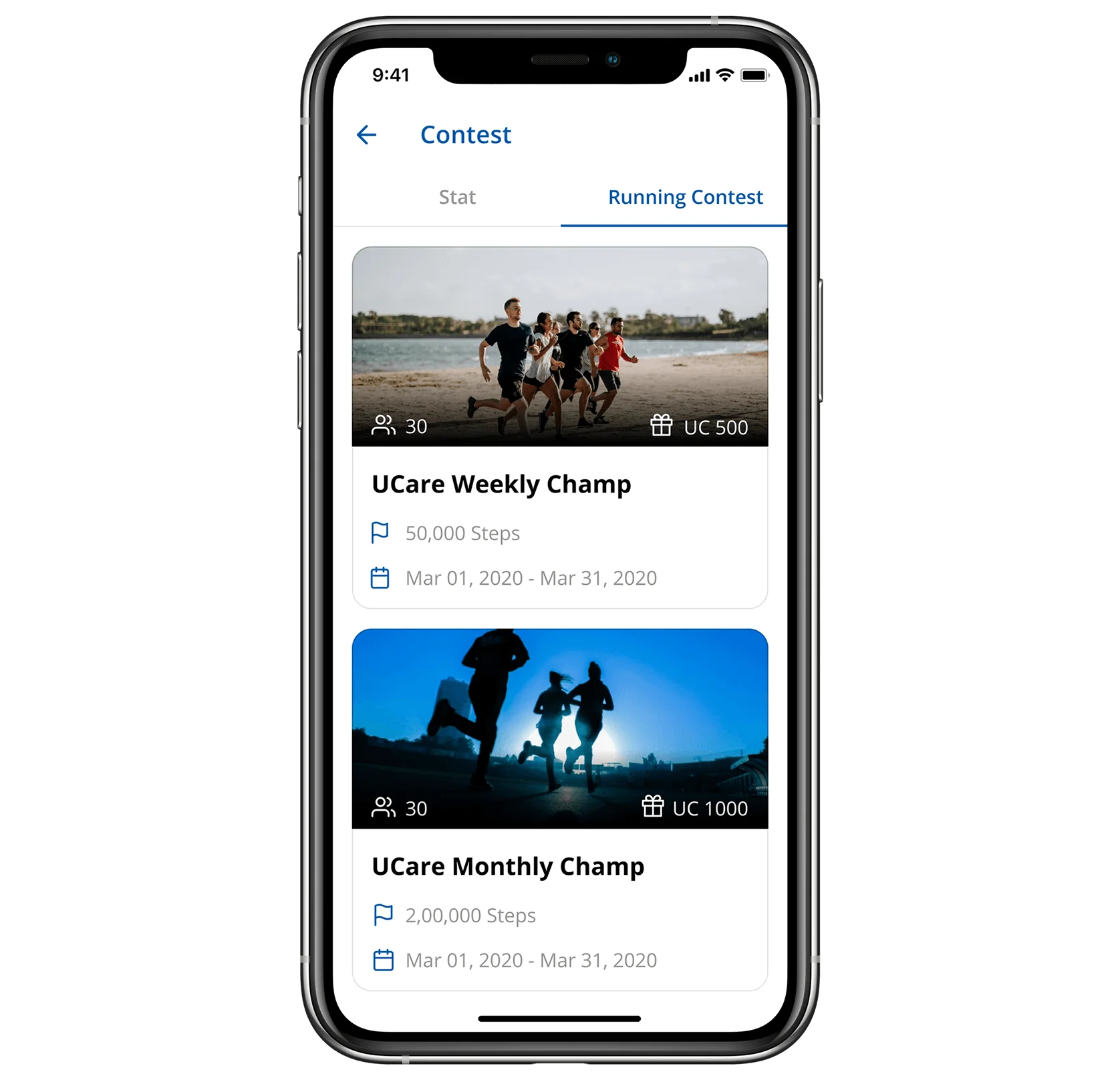 How it works?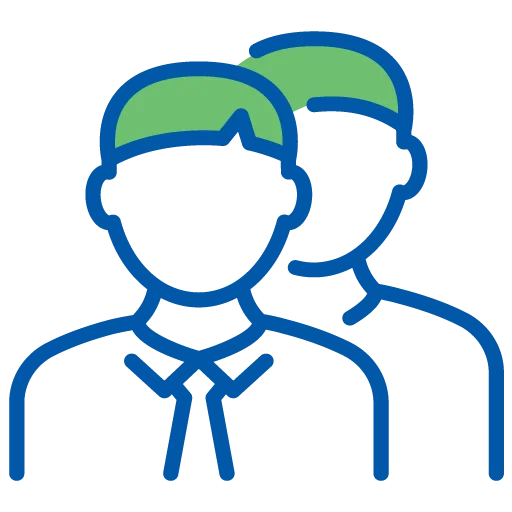 Engagement & collaboration
Engage co-workers to foster a collaborative & healthy workplace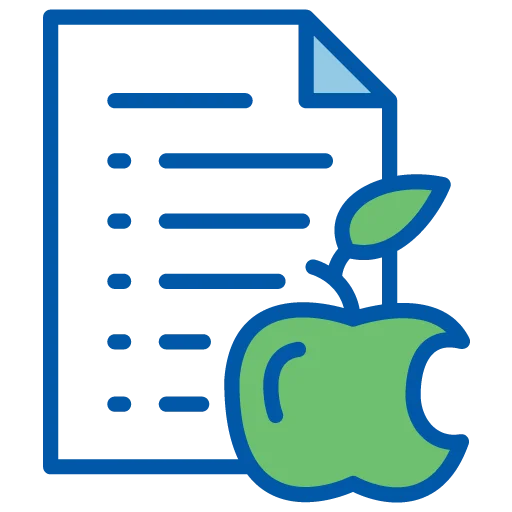 Healthy diet & nutrition tips
Eat well & stay knowledgeable about the current diet & nutrition trends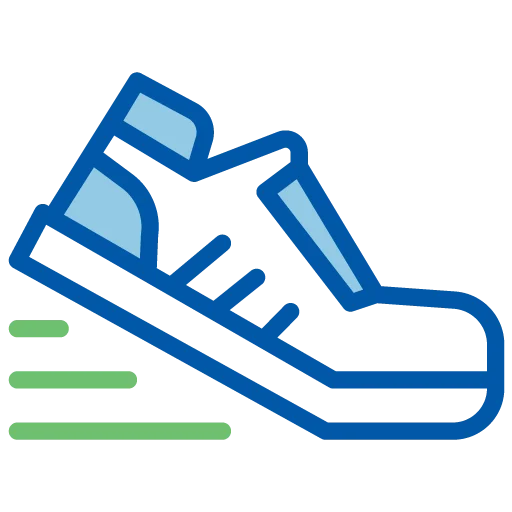 Track & achieve health goals
Motivate employees in a fun & engaging way to achieve their health goals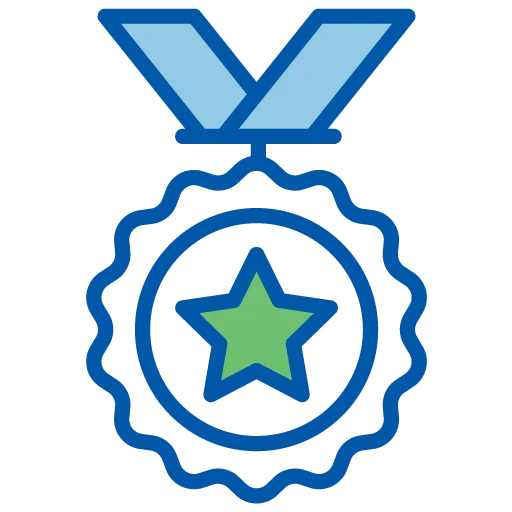 Positive reinforcement & rewards
Give incentives to establish & maintain healthy lifestyle choices