World Sleep Day: Celebrating Healthy Sleep
by UCare Team
---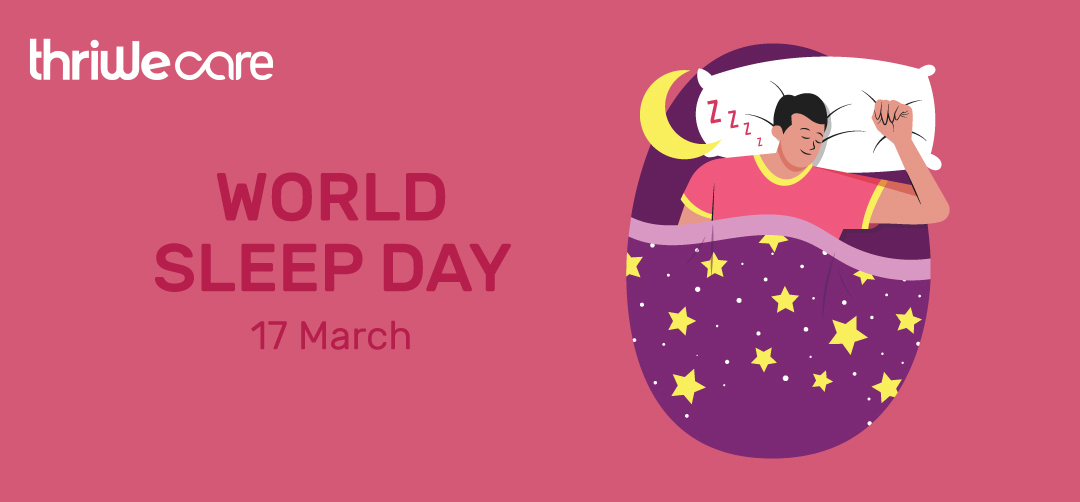 ---
Today is World Sleep Day, a day dedicated to raising awareness about the importance of sleep. Hosted by World Sleep Society since 2008, this global event aims to celebrate healthy sleep and address important issues related to sleep.

Sleep is not a luxury but a need. It plays a crucial role in our physical and mental well-being. Yet, many of us struggle with getting enough quality sleep. On this World Sleep Day, let us take a moment to reflect on our own sleep habits and make changes where necessary.

Sleep is essential for good health and well-being. Here are some benefits of getting enough sleep:

How much sleep do we need?
The amount of sleep needed varies from person to person and is affected by several factors such as age, genetics, and lifestyle. However, for most adults, 7-9 hours per night is considered ideal.
4
Older adults (ages 65 and older) need 7-8 hours of sleep each day.
4
It's important to pay attention to how you feel during the day to determine whether you're getting enough sleep.
What are some tips for better sleep?
World Sleep Day is a valuable opportunity to raise awareness about the critical role that sleep plays in our health and well-being. By promoting healthy sleep habits and encouraging individuals to seek treatment for sleep-related issues, we can help improve the quality of life for millions of people around the world. So, on this World Sleep Day, let's commit to making regular, restful sleep a priority for a healthy future.
References
---
Posted on Mar 15, 2023